Defense Base Act
The Arch Insurance Defense Base Act Division provides statutory federal workers' compensation benefits to U.S. government contractors who perform work outside the 50 U.S. states.
Overview
We differentiate ourselves by providing superior service, flexibility and responsiveness to clients' needs. Our team of dedicated professionals has the expertise in underwriting, risk control and claims support services to address clients' ever changing needs in this unique industry.
Distribution
Select retail and wholesale producers.
Financial Strength
A.M. Best: A+ XV.
S&P: A+.
Fitch: A+.
Moody's: A2.
Corporate Contact
Peter McGuinness
Executive Vice President, National Accounts Casualty
Shane McCaffrey
Senior Vice President, Defense Base Act Insurance
Robin Peterman
AVP – Underwriting Leader, Multinational
Victoria Dickerson
Claims Account Manager, Defense Base Act
Our Brand Promise
Pursuing Better Together encapsulates how we do business at Arch Insurance. It is an approach that is based on collaboration, responsiveness and a genuine commitment to continually raising the bar.
It is our promise to our brokers, colleagues and other partners to:
Listen, share insights and work together to deliver informed solutions.
Build trusting, respectful and responsive relationships.
Understand your goals and explore possibilities together.
Customer Profile
Broad appetite including but not limited to:
Communication and telecommunications.
Construction.
Financial services.
Network and information technology.
Supply chain and logistics.
Training and education.
Product Highlights
Product
Statutory Defense Base Act Workers' Compensation and Employers Liability.
Program Structure
Guaranteed Cost.
Retrospective rating available in limited instances.
Minimum Premium of $10,000.
Geography
Statute can provide incidental coverage within the 50 U.S. states.
Service Delivery
Claims:
Claims Account Management team oversees claims and Arch-partnered TPAs.
Risk Control Services:
Arch consultants are embedded with Underwriting, Claim and Actuarial for seamless service coordination and delivery.
Extensive Business Alliance Network for specialized DBA services – Mental Health, Ergonomics and Physical Demands Analysis, Training and Development, Compliance and Program Development, Safety and Risk Management Technology Solutions, Outplacement Services, Environmental and Industrial Hygiene.
24/7 Global Assistance and Evacuation:
Full access to Emergency Travel Assistance and Medical Evacuation services provided.
Submission Guidelines
Arch DBA application preferred but equivalent accepted; must include five year loss run and employee concentration information.
DBA Benefits
We know and understand your volatile and unpredictable industry, and are dedicated to providing exceptional levels of service to our clients. Arch Insurance is committed to the DBA space with specialized underwriters and a client team that works closely to address your needs and provide solutions.
Explore Our Related Solutions
Risk Control
Arch Risk Control partners with our customers to focus on key DBA exposures to loss and the controls required to prevent and mitigate those losses. Our service approach is founded on collaboration, analytics, technical expertise and strategic services to drive improved performance and results.
Claims
Arch is committed to a superior customer-focused claims experience. Our exceptional claim professionals collaborate with you to deliver solutions that mitigate exposure. Our model is designed to deliver exceptional claim service for all specialty risk solutions Arch provides to our clients worldwide across a wide range of industries.
The Arch Difference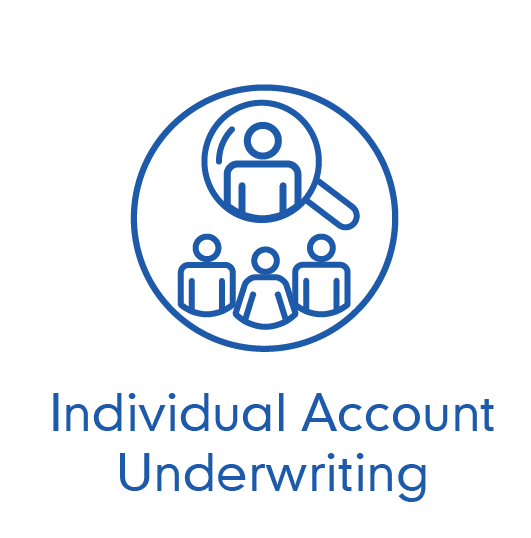 Document Library
Explore Our Related Product
Foreign Casualty
The Arch Insurance Foreign Casualty group provides specialized global solutions for U.S. clients with overseas exposures.