Private Equity
Arch's Private Equity – middle market casualty underwriting group is focused on providing workers' compensation, general liability, commercial automobile and excess products for mid- to large-sized private equity backed clients and their sponsors.
Overview
Arch's Private Equity Casualty is a dedicated underwriting, claims and risk control group that specializes in providing casualty insurance products for private equity firms and their portfolio companies. Having a dedicated team allows Arch to differentiate from other standard risk management and middle market underwriting groups. Our team understands the intricacies and nuances of private equity backed transactions, how to navigate each individual deal; and the speed, responsiveness and flexibility that is required to be successful in this space.
Arch Private Equity Casualty expands Arch's overall private equity offering allowing PE funds and our broker partners to access a full suite of products for every insurance need during a Private Equity transaction. In addition, our Private Equity Casualty group has the ability to offer both guaranteed cost and loss sensitive products which allows for seamless program transitions as private equity clients grow while sponsored.
Why Choose Arch Private Equity -Middle Market Casualty
Limited and preferred distribution model.
Dedicated Private Equity underwriting team.
Individual account underwriting approach.
Ability to write Private Equity portfolios.
Corporate Contacts
Peter McGuinness
Executive Vice President, National Accounts Casualty
Nick Bozzi
Senior Vice President, Middle Market Solutions
Carlos Lopez
Claim Account Manager
Jerry Rappaport
Assistant Vice President, Risk Control
Our Brand Promise
Pursuing Better Together encapsulates how we do business at Arch Insurance. It is an approach that is based on collaboration, responsiveness and a genuine commitment to continually raising the bar.
It is our promise to our brokers, colleagues and other partners to:
Listen, share insights and work together to deliver informed solutions.
Build trusting, respectful and responsive relationships.
Understand your goals and explore possibilities together.
Benefits
Dedicated M&A underwriting, risk control and claims team.
Ability to offer multiple different program structures on a single risk.
Understanding of the M&A marketplace including speed, responsiveness and flexibility.
Individual account underwriting and portfolio approach.
Competitive pricing and terms.
Flat organization allows for quick decisions as well as access to leadership and decision makers.
Limited and preferred distribution strategy.
Deep Private Equity relationships across multiple Arch products.
Customer Profile
We individually underwrite each risk based on its own merit, but we do target best-in-class risks in the following industries:
Commercial real estate.
Financial and business services.
Food and beverage.
Light trade contracting.
Manufacturing.
Restaurants.
Retail.
Service.
Technology, telecommunications and media.
Wholesale and distribution.
Further, the Private Equity group will target risks with adequate controls such as formal risk management teams, contractual protection, safety programs, quality control programs, etc.
Product Highlights
Products
Workers' compensation.
General and product liability.
Automobile liability and physical damage.
Umbrella/Excess.
Program Structure
Guaranteed cost (GC) policy structures with multiple flex rating options including NYFTZ, Retro, LRARO and Deregulation. $100,000 total account minimum premium GC/low end loss sensitive.
Guaranteed Cost.
Maintenance deductibles ($25,000 or less).
Ability to provide both Guaranteed Cost and low end loss sensitive structures on the same risk pending exposure and control information/financial information.
Claims
Dedicated Private Equity Claim Account Manager (CAM) and liaisons.
Quasi-bundled claim approach, claim cost included in GC programs and administered by approved TPAs.
Dedicated CAM for each risk, responsible for account management, service and claims communications/oversight.
Major Case Unit (MCU) claim specialists assist in strategic management of high exposure liability cases.
Workers' compensation and liability claim directors provide jurisdictional expertise and oversight, focusing on reserve adequacy and claim outcomes.
BI Predictive analytics tool designed to help the CAMs identify those claims appropriate for MCU referral and/or close monitoring by the CAM.
Risk Control
Dedicated Private Equity Risk Control Manager and support team.
Fully customizable bundled and unbundled Risk Control programs.
Complimentary Interactive Safety Management Tool with J.J. Keller partnership.
Strategic planning and coordination of services.
Deep understanding and experience with M&A client base.
Distribution
Limited and preferred distribution model.
Open with select retailers only.
National underwriting group.
Submission Guidelines
Name of private equity sponsor as well as majority or minority ownership.
Completed exposure workbook.
Five years of loss and historical exposure information.
Coverage specifications.
Any pertinent control related information including risk control programs and contracts.
Explore Our Related Solutions
Risk Control
Arch Risk Control partners with our private equity clients, bringing expertise and proactive best practices to meet their insurance needs. Our flexible service approach is founded on sharing in-depth industry knowledge and collaboration with our clients to create comprehensive solutions for improved performance and results.
Claims
Arch is committed to a superior customer-focused claims experience. Our exceptional claim professionals collaborate with you to deliver solutions that mitigate exposure. Our model is designed to deliver exceptional claim service for all specialty risk solutions Arch provides to our clients worldwide across a wide range of industries.
The Arch Difference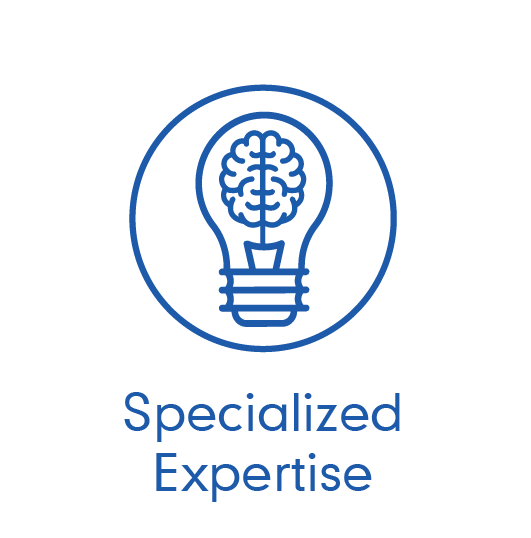 Speak with an Underwriter
Jacquelyn Borsje
Assistant Vice President, Middle Market Solutions
Hannah Hamer
Assistant Vice President, Middle Market Solutions
Erica Joyce
Assistant Vice President, Middle Market Solutions
Tom Rennert
Senior Underwriter, Middle Market Solutions
Document Library
Explore Our Related Products
United States
National Accounts Casualty
National Accounts Casualty provides customized unbundled primary and excess casualty loss sensitive insurance programs.
Learn more
United States
Arch Gateway
Arch Gateway is a monoline property insurance product designed for middle market clients who desire a 100% solution on an admitted basis.
Learn more