Overview
Our service approach is founded on collaboration, analytics, technical expertise and strategic services to drive improved performance and results. At Arch we take pride in our Risk Control team's extensive industry experience. Our seasoned consultants specialize in Construction because we know how important it is for our customers to feel like they have an industry specialist in their corner.
Corporate Contacts
Greg Stefan
Senior Vice President, Risk Control
Large Account Construction
Bob Beerman
Assistant Vice President, Risk Control
Middle Market Construction
Gary Murral
Assistant Vice President, Risk Control
Our Brand Promise
Pursuing Better Together encapsulates how we do business at Arch Insurance. It is an approach that is based on collaboration, responsiveness and a genuine commitment to continually raising the bar.
It is our promise to our brokers, colleagues and other partners to:
Listen, share insights and work together to deliver informed solutions.
Build trusting, respectful and responsive relationships.
Understand your goals and explore possibilities together.
Insurance Risk Management
Holistic Approach – Active concentration on operational risks and not limiting services to simply performing jobsite safety regulatory compliance and enforcement.
Focus – Arch's risk management approach focuses on significant exposures and performance in the interrelated areas of Productivity-Quality-Risk–Safety.
Solutions – We strive to identify and implement practical solutions to the operational and financial risks inherent in the Construction industry.
Collaborative Approach
Arch consultants actively listen to our customers to understand service needs and develop a customized service strategy. We bring our industry experience and data to the table to prioritize meaningful and actionable improvements.
Strategic Attitude
At Arch, we take a long-term approach to risk. Arch directs services to reduce risk from emerging issues as well as current exposures and claim/loss trends in Construction.
Our primary goal is to work with our clients towards decreasing the total cost of risk.
We know risk management is a proven business improvement process that can increase profitability and efficiency.
Consultative Services
Arch focuses on understanding your Construction business. Our consultative approach seamlessly integrates an insurance perspective with your existing risk management programs.
Program Gap Analysis identifies potential issues affecting a customer's overall quality, risk and safety performance.
Consultations focus on illustrating loss cost drivers, risk reduction opportunities, meaningful performance measurements, and potential process improvements.
On-Site surveys are not regulatory inspection focused, but rather designed to test and verify proper execution of critical controls and procedures in the field.
Specialized Services
Arch focuses on results-oriented engagements versus inspection-oriented services. Examples of specialized consulting and training include:
Detailed Claim Analytics.
Injury Management and Return to Work.
Contractual Risk Transfer and Administrative Program Assistance.
Work Zone Liability and Vehicle Intrusion Management.
Subcontractor Prequalification.
QA/QC and Construction Defect Prevention and Mitigation.
Fleet Management – Driver Selection, Telematics, Camera Systems.
Accident Investigation.
Utility Damage Prevention.
Policy and Program Development.
Client Resources
Complimentary Resources
Arch has teamed with J. J. Keller & Associates, Inc.®, the nation's leader in safety and regulatory compliance, to grant our customers complimentary access to an online suite of services to enhance their risk control and employee safety programs.
Online resources:
J. J. Keller® SAFETY MANAGEMENT SUITE.
FleetMentor®.
Business Alliances
Arch has established preferential pricing relationships with multiple 3rd party providers to enhance our policyholder's safety and risk management programs.  Examples include:
Mobile device blocking and distracted driving management.
Vehicle Telematics.
Vehicle Camera Systems.
Safety and Risk Management cloud-based technology systems.
On-Demand, Online training.
Continuous MVR monitoring.
3rd Party Provider Networks
Arch has also developed a network of 3rd party specialty services providers available to address various policyholder needs. These providers can contract directly with Arch clients or can be managed by Arch when there is an established budget for Risk Control services.  Examples of specialty providers include:
Ergonomics, physical demands analysis, and job risk factor consultations.
Environmental, Safety, Occupational Health, and Industrial Hygiene services.
Mental health, psychological wellbeing, crisis response, and early intervention solutions.
DOT and general Fleet management training, education, audits, and consulting.
Outplacement Services, Human Resources consulting, and policy/program development and implementation.
Driver Train the Trainer Courses
The Arch Difference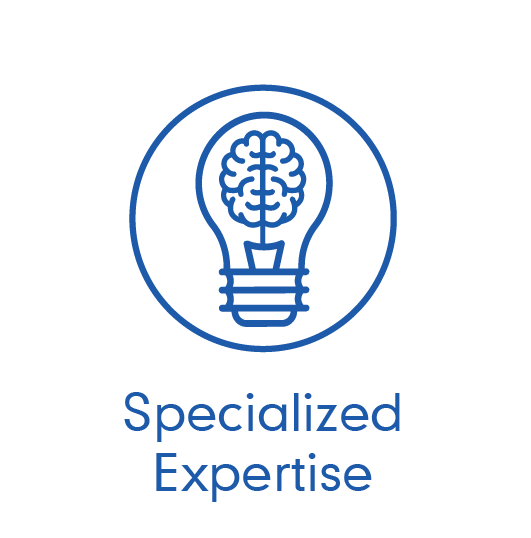 Document Library
Risk Control Large Accounts Construction Brochure
Download PDF
Risk Control Middle Market Construction Brochure
Download PDF
Explore Our Related Products
Large Accounts
Construction
Middle Market
Construction
Construction
Casualty