Large Accounts Construction
The Large Accounts Construction Group within Arch Construction is deeply committed to the construction industry and has a proven track record of developing long-term partnerships by tailoring loss sensitive insurance solutions to meet contractors' needs.
Overview
Arch's Large Accounts Construction Team focuses on commercial contractors with sophisticated risk management programs and a strong commitment to quality assurance and quality control.
Large Accounts Construction Benefits
Experienced underwriters with deep technical knowledge.
Tenured employees providing service consistency and empowered decision-making.
Flat organizational structure.
Tailored solutions to address customers' needs.
Collaborative claims handling process.
Dedicated risk control experts.
Construction Team Values
We work in a collaborative environment.
We hold teamwork as a guiding practice.
We work to establish long-lasting relationships.
We actively listen to others.
We are known for our integrity.
We are candid beyond expectations.
We are accountable for our actions, decisions and commitments.
We are innovative in our approach.
We are open to any discussion.
Corporate Contacts
Trent Trobough
Executive Vice President, Construction
Peter Fritz
Senior Vice President, Construction
Our Brand Promise
Pursuing Better Together encapsulates how we do business at Arch Insurance. It is an approach that is based on collaboration, responsiveness and a genuine commitment to continually raising the bar.
It is our promise to our brokers, colleagues and other partners to:
Listen, share insights and work together to deliver informed solutions.
Build trusting, respectful and responsive relationships.
Understand your goals and explore possibilities together.
Product Highlights
Product Offerings
Workers' Compensation.
Commercial General Liability.
Commercial Automobile Liability & Physical Damage.
Follow Form Excess Liability (only above Arch Paper).
Project Specific, Wrap-up and Joint Venture insurance policies (WC & GL).
Owner's & Contractor's Protective via an MGU.
Railroad Protective via an MGU.
Target Classes
Commercial General Contractors.
Specialty Trade Contractors.
Industrial Contractors.
Heavy Highway.
Civil.
Features
Loss sensitive product offerings.
Deductible $25K and higher.
Guaranteed cost premiums of $1.5M and higher.
Distribution
Specialized retail agents and brokers.
Service Delivery
Collaborative claims handling process.
Specialized Construction Risk Control expertise.
Explore Our Related Solutions
Risk Control
Arch Risk Control partners with our customers to focus on key industry exposures to loss and the controls required to prevent and mitigate those losses. Our service approach is founded on collaboration, analytics, technical expertise and strategic services to drive improved performance and results.
Claims
Arch is committed to a superior customer-focused claims experience. Our exceptional claim professionals collaborate with you to deliver solutions that mitigate exposure. Our model is designed to deliver exceptional claim service for all specialty risk solutions Arch provides to our clients worldwide across a wide range of industries.
Document Library
The Arch Difference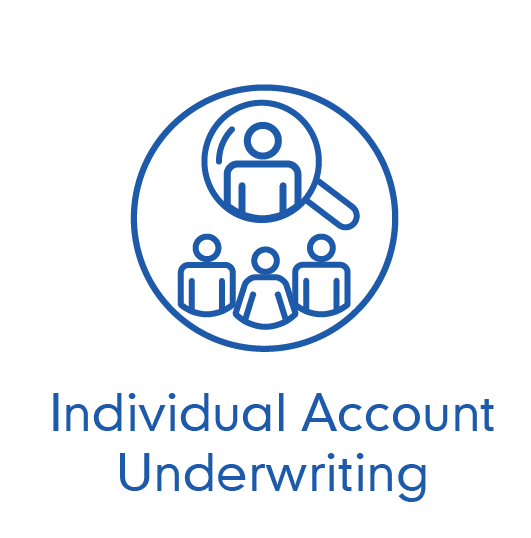 Speak with a Regional Expert
Northeast Contacts
Barry Uy
Regional Vice President, Construction
Kenneth Payton
Assistant Vice President, Construction Large Account
Suzanne Castellano
Assistant Vice President, Construction
Luke Dentino
Senior Underwriter, Construction
Southeast Contacts
David Bicknell
Vice President, Construction
Central Contacts
Rob Couch
Vice President, Construction
Thadd Heichel
Regional Vice President, Construction
Richard Ramlow
Assistant Vice President, Construction
Tom Long
Assistant Vice President, Construction
South Central Contacts
Will Rheaume
Senior Vice President, Construction
Blake Roessler
Assistant Vice President, Construction
West Contacts
Will Rheaume
Senior Vice President, Construction
Kevin Boehm
Vice President, Construction
Alex Xiao
Assistant Vice President, Construction
Explore Our Related Products