Excess & Surplus Property
Arch E&S Property offers practical solutions for difficult risks, including those generally avoided by the broader commercial property market.
Overview
We develop "first call" relationships with our producers and nurture long-term relationships through responsive and disciplined underwriting. Our underwriters average in excess of 20 years of diverse insurance experience, so we understand the market – regardless of market direction.
Corporate Contact
Valerie Turpin
Chief Underwriting Officer, Property
Joseph Morrello
Senior Vice President, E&S Property
Our Brand Promise
Pursuing Better Together encapsulates how we do business at Arch Insurance. It is an approach that is based on collaboration, responsiveness and a genuine commitment to continually raising the bar.
It is our promise to our brokers, colleagues and other partners to:
Listen, share insights and work together to deliver informed solutions.
Build trusting, respectful and responsive relationships.
Understand your goals and explore possibilities together.
Customer Profile
Healthcare services – hospital, nursing home, assisted living.
Hospitality – hotels, motels, country clubs and restaurants. 
Manufacturing/processing. 
Real estate schedules – residential properties, shopping centers, office buildings.
Course of construction risks and renovation projects (non-structural).
Equipment and property floaters.
Entertainment – theatres/amphitheaters, sports complexes.
Financial services.
Houses of worship.

Municipalities.
Programs needing additional capacity.

Risks exposed to catastrophic perils.

School Districts – elementary, secondary, colleges and universities.
Vacant buildings.
Warehouses and distribution centers.
Products and Coverages
Products
Primary/Ground-up/Excess.
Shared & Layered.
Single Peril/Difference in Conditions – CAT exposed risks.
Builders' Risk – lower hazard.
Higher Hazard Facility.

Primary Residential.
Higher Hazard Non-CAT Occupancies.
Coverages Available
All risks.
Single peril/Difference in conditions coverages for earthquake, flood or wind.
Equipment breakdown available as an additional coverage.
Features and Benefits
Features
Tailored programs.
Practical solutions for challenging situations.
Flexible policy wordings.
Programs needing additional capacity.
Domestic jurisdictions only.
Wide array of deductible and self-insured retention options.
Preferred AOP deductible: $10K per occurrence. Can go to $5K minimum under special circumstances.

CAT deductible minimums: varies by zone.
Capacity
Up to $25M in limits.
$20,000 minimum premium, except $25,000 higher hazard facility.
Distribution
We are a wholesale only market with wholesale only producers.
Service Delivery
Our in-house claims professionals have extensive experience handling most types of losses and are dedicated to providing customized, responsive customer service to each insured.
Risk Control personnel, available to provide value added risk control services and support.
E&S Property Benefits
Financial strength and a stable market.

A.M. Best: A+ XV.
Standard & Poor's: A+.

Knowledgeable and experienced staff.
Broad underwriting appetite.
Relationship focused on key partnerships.
Quick turnaround on quotes.
Flexible and open-minded.
Collaborative with our producers.
Thirty day policy issuance turnaround on primary/ground-up Arch policy forms.
Creative solutions.
Submission Guidelines
Your submission should include:
Risk specifications, including desired layering, target pricing and expiring carrier/program information.
Description of properties, including all COPE information, process hazards and specific underwriting issues affecting coverage(s) requested.
Five year loss history
Up to date detailed insurance to value statements in Excel format.

Any past loss prevention information available, including risk control recommendations.

Business Interruption worksheets for manufacturing/processing and hospitality business.
Primary residential questionnaire (refer to the Document Library).
The Arch Difference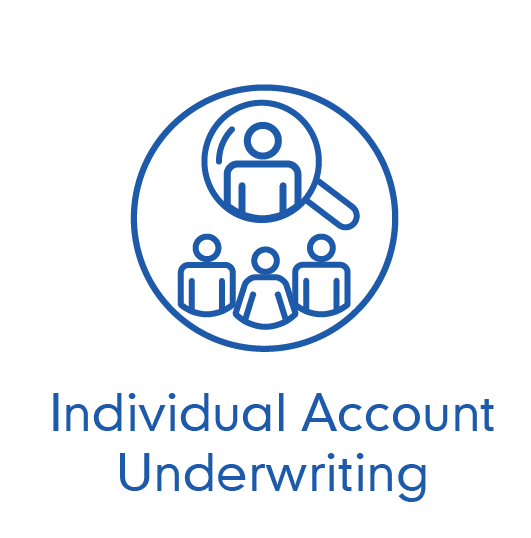 Speak with a Regional Expert
Northeast Contact
Christopher Shea
Regional Vice President, E&S Property
Central/South Central Contact
Rebecca Wicker
Regional Vice President, E&S Property
Southeast Contact
Tonya Washington
Regional Vice President, E&S Property
West Contact
Stephen Hoebink
Regional Vice President, E&S Property
Document Library
Arch Primary Residential Supplemental Questionnaire
Download PDF