Retail Energy
The Retail Energy group is dedicated to delivering specialized products and services to the energy industry.
Overview
The Houston-based Retail Energy group is the cornerstone of the energy offering for Arch Insurance U.S. It is part of a broader array of Arch capabilities for the energy industry through various distribution channels.
What makes us unique is our broad level of flexibility to structure products and services according to the customer's needs and risk appetite. Each underwriter has the ability to shift seamlessly between program structures and claims handling options, whether the requirements include guaranteed cost, large deductible, self-insured retention or other arrangements. Our dedicated resources for underwriting, risk control, product and claims allow for an effective and efficient insurance placement and account servicing for in-force insureds.
Customer Focus
We understand the volatile and ever-changing energy market. Our team, as part of not only a specialty insurer, but also a specialty unit entirely focused on the energy industry, is structured to be a nimble problem-solver. Together we can navigate what is often a cyclical and dynamic industry.
Retail Energy Benefits
Exclusive distribution with a select group of appointed agents and brokers provides opportunity for deep engagement with customers to provide desirable and effective solutions in their insurance needs.
Responsive and service-oriented team of dedicated energy underwriting, risk control, product and claims specialists.
Focused, customized and solutions-oriented risk underwriting approach.
Claims handling and risk control services.
Corporate Contacts
Eric Boquist
Executive Vice President, Retail Energy
Joe Palermo
Vice President, Risk Control
Kim Bruun
Senior Claim Account Manager
Our Location
Houston, Texas
Arch Insurance Group Inc.
750 Town and Country Blvd
Suite 250
Houston, TX 77024
USA
Our Brand Promise
Pursuing Better Together encapsulates how we do business at Arch Insurance. It is an approach that is based on collaboration, responsiveness and a genuine commitment to continually raising the bar.
It is our promise to our brokers, colleagues and other partners to:
Listen, share insights and work together to deliver informed solutions.
Build trusting, respectful and responsive relationships.
Understand your goals and explore possibilities together.
Customer Profile
Broad appetite for energy risks including:
Oilfield — well operators and non-operators, well-servicing and well-drilling contractors.
Midstream — oil and gas pipeline construction and maintenance contractors; gas pipeline operators; gas processing, compression and storage operations.
Downstream — owners, operators and service contractors.
Renewable/Clean Energy — owners, operators and contractors of renewable power generation and clean energy technologies.
Energy Industry Support — manufacturers, suppliers and equipment rental companies for the above industries.
Geographies
Product Highlights
Products
General Liability – including pollution and product liability (Arch proprietary and ISO forms available).
Automobile – liability and physical damage.
Lead Umbrella – up to $10M capacity (Arch proprietary and ISO forms available).
Workers' Compensation.
Target Premium Size
Greater than $250,000, with some flexibility based on industry fluctuations and lines of business.
Program Structures
Flexible program structure options including:
Guaranteed cost (including small deductibles).
Large deductibles.
Self-insured retentions.
Fronting arrangements.
Retrospective-rating.
Distribution
Appointed retail agents and brokers who specialize in the energy or oil and gas markets.
Admitted and non-admitted products available.
Service Delivery
Dedicated underwriting, risk control, product and claims specialists who partner with agent/ broker and insured to meet coverage and service needs including:
Committed energy underwriting team.
Specialized risk control embedded with underwriting and claims for quick and efficient communication.
Embedded energy Claim Account Manager, which provides for high-level and responsive claim services to policyholders and agency/ brokerage partners.
Bundled/unbundled claims-handling options.
Explore Our Related Solutions
Risk Control
Arch Risk Control partners with our Retail Energy customers to implement proactive risk management best practices. Our service approach is founded on sharing in-depth industry knowledge and collaborating with our clients to create comprehensive solutions for improved performance and results.
Claims
Arch is committed to a superior customer-focused claims experience. Our exceptional claim professionals collaborate with you to deliver solutions that mitigate exposure. Our model is designed to deliver exceptional claim service for all specialty risk solutions Arch provides to our clients worldwide across a wide range of industries.
The Arch Difference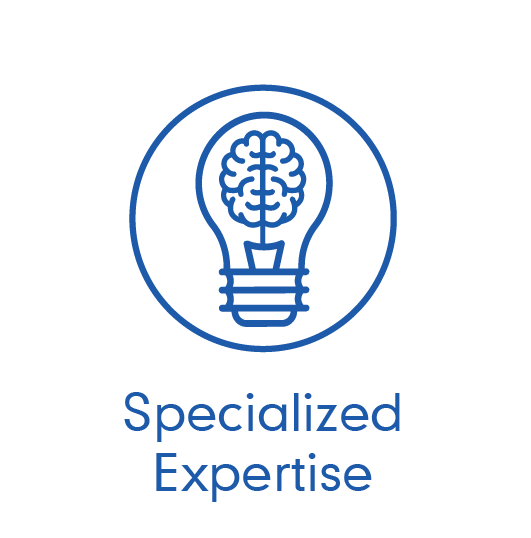 Document Library