National Accounts Casualty
National Accounts Casualty provides customized unbundled primary and excess casualty loss sensitive insurance programs.
Overview
We offer consistent, flexible, individual account oriented solutions to our clients.
Products
Workers' compensation.
General and product liability.
Automobile liability.
Defense Base Act.
Umbrella/excess.
Corporate Contacts
Peter McGuinness
Executive Vice President, National Accounts Casualty
Tracey Estes
Executive Vice President, Large Accounts Casualty
Our Brand Promise
Pursuing Better Together encapsulates how we do business at Arch Insurance. It is an approach that is based on collaboration, responsiveness and a genuine commitment to continually raising the bar.
It is our promise to our brokers, colleagues and other partners to:
Listen, share insights and work together to deliver informed solutions.
Build trusting, respectful and responsive relationships.
Understand your goals and explore possibilities together.
Customer Profile
Our typical clients have loss sensitive, unbundled program structures and value long-term relationships and risk management. Sample industries include, but are not limited to:
Financial institutions.
Food and beverage.
Healthcare.
Hospitality.
Manufacturing.
Retail and wholesale distributors.
Service.
Features and Benefits
National Accounts Casualty Features
Loss sensitive unbundled experts.
Service-oriented team.
Individual account approach, rather than portfolio underwriting.
Consistent and flexible underwriting and credit approaches.
Underwriting and credit authority held at regional level.
Key decision-makers are invested throughout the relationship.
Consultative claims and risk control services.
Customer Benefits
Minimize embedded program costs; build long-term sustainable program structures.
Easy access to staff who are willing to find the best solutions for clients.
Avoid surprises and receive optimum outcomes.
Quick decisions to complex problems.
Develop long-term partnerships that can weather market and risk fluctuations.
Clients control their risk management programs and receive any needed support.
Product Highlights
Program Structures
Large retentions – $100,000 and higher; Incidental guaranteed cost exposures may be considered.
Deductibles.
Corridors.
Self-insured retentions.
Captives.
Fronted programs.
Retrospectively rated programs.
Collateral
Flexible programs.

Collateral installments.
Collateral step-up.
Collateral buy down options.

Security types accepted:

Letters of credit.
Depleting cash and non-depleting cash.
Trusts.
Surety.
Service Delivery
Claims – Individual Claim Account Managers who partner with clients and third-party administrators (TPAs) to manage claims and ensure best outcome. Approved TPA list:

CBSC(Cottingham Butler Claims Service).

Constitution States Service Company (CSSC).

LWP (only Workers' Compensation in CA and AZ).

Sedgwick CMS (includes York as of 9/1/19).
Risk Control – Free access to J.J. Keller online loss control platform and customized consultative loss control services.
Predictive Analytics – Claim impact tools for early intervention to mitigate total cost of risk.
Explore our Related Solutions
Risk Control
Arch Risk Control partners with our customers to focus on critical exposures to loss and the controls required to prevent and mitigate those losses. Our service approach is founded on collaboration, analytics, technical expertise, and strategic services to drive improved performance and results.
Claims
Arch is committed to a superior customer-focused claims experience. Our exceptional claim professionals collaborate with you to deliver solutions that mitigate exposure. Our model is designed to deliver exceptional claim service for all specialty risk solutions Arch provides to our clients worldwide across a wide range of industries.
The Arch Difference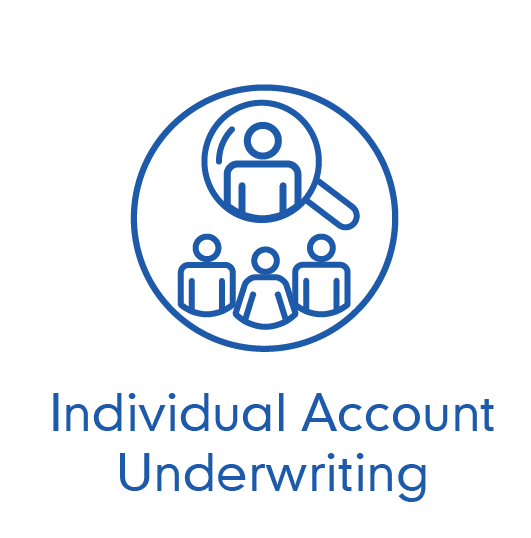 Speak with a Regional Expert
Northeast Contact
Lisa Lang
Senior Vice President, National Accounts Casualty
Central Contact
Angie Strack
Regional Vice President, National Accounts Casualty
Southeast Contact
Stephanie Dunstan
Regional Vice President, National Accounts Casualty
South Central and West Contact
Muhammed Kazmi
Senior Vice President, National Accounts Casualty
Document Library
Explore Our Related Products