Subcontractor Default Insurance
The Subcontractor Default Insurance (SDI) Group within Arch Construction, works with agents and brokers to offer an insurance alternative to subcontractor surety bonds, which allows general contractors to retain greater control over the risk associated with subcontractor performance.
Overview
Arch's SDI Program is focused on commercial general contractors that have effectively implemented processes to consistently and comprehensively qualify their subcontractors' ability to perform work from both an operational and financial capacity.
Arch Subcontractor Default Insurance Benefits
Deep knowledge of product specifics and market trends.
Programs tailored to fit each customer's individual business needs.
Flat organizational structure.
Reasonable and flexible underwriting approach.
Construction Team Values
We work in a collaborative environment.
We hold teamwork as a guiding practice.
We work to establish long lasting relationships.
We actively listen to others.
We are known for our integrity.
We are candid beyond expectations.
We are accountable for our actions, decisions and commitments.
We are innovative in our approach.
We are open to any discussion.
Corporate Contacts
Trent Trobough
Executive Vice President, Construction
Amelia Valz
Senior Vice President, Construction Specialty Products
Stephen Villarreal
Director, SDI Risk Engineer
Our Brand Promise
Pursuing Better Together encapsulates how we do business at Arch Insurance. It is an approach that is based on collaboration, responsiveness and a genuine commitment to continually raising the bar.
It is our promise to our brokers, colleagues and other partners to:
Listen, share insights and work together to deliver informed solutions.
Build trusting, respectful and responsive relationships.
Understand your goals and explore possibilities together.
Customer Profile
General contractors with:
A minimum of $150M in revenues annually.
A robust prequalification process for sub selection including financial review.
"Best practice" QA/QC procedures.
An established resume of vertical commercial projects.
A pipeline of negotiated projects with repeat owners.
Product Highlights
Eligibility
Enrollment of at least $100M annually.
Minimum deductible $750K.
U.S. based builders.
Features
Limits up to: $30M/$60M.
Covers up to 4x subcontract amount vs 1x in the case of a surety bond.
Automatic additional 10% of covered direct costs for indirect costs.
Extended reporting tail of up to 10 years.
Waiver of copayment obligations if default is reported within five days.
Ability to offer financial interest endorsements to satisfy owner/lender requirements.
Service Delivery
Experienced claims handling through Guardian Group.
Risk mitigation strategies, industry trends and QA/QC best practices.
Distribution
Specialized retail agents and brokers.
Submission Guidelines
Two years of subcontract data.
Documented prequalification and QA/QC procedures.
Ten years of loss history.
Audited YE financials, including WIP.
Arch Subcontractor Default Insurance application.
Document Library
The Arch Difference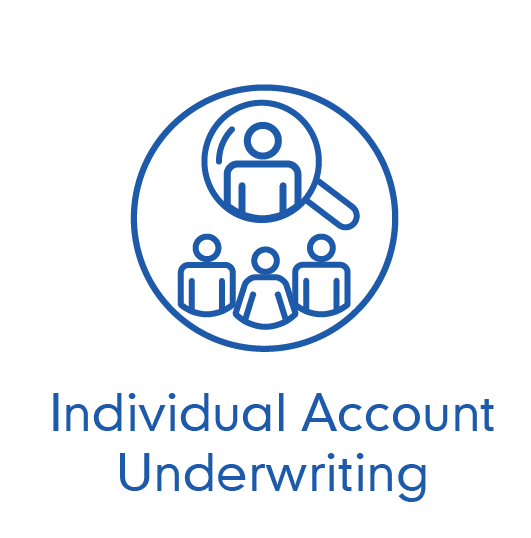 Speak With An Underwriter
Anne Church
Assistant Vice President, Construction Specialty Products
David Bicknell
Vice President, Construction
Heather O'Neill
Assistant Vice President, Construction Specialty Products
Jen Chadd
Senior Underwriter, Construction Specialty Products
Explore Our Related Products