Arch Gateway
Arch Gateway is a monoline property insurance product designed for middle market clients who desire a 100% solution on an admitted basis.
Overview
The Arch Gateway® advantage is centered on the delivery of our services with a key focus on speed, flexibility and contract certainty. Arch Gateway is a specialty solution for middle market customers who may be overlooked by traditional admitted carriers due to size or other restrictions.
Arch Gateway expands and enhances our capabilities beyond our traditional Retail Property quota share and excess of loss placements for large risk management business. In addition to our Retail Property offerings, Arch's E&S Property team underwrites surplus lines products via your wholesale broker partners.
Corporate Contacts
Valerie Turpin
Chief Underwriting Officer, Property
Peter Flores
Senior Vice President, Retail Property
Our Brand Promise
Pursuing Better Together encapsulates how we do business at Arch Insurance. It is an approach that is based on collaboration, responsiveness and a genuine commitment to continually raising the bar.
It is our promise to our brokers, colleagues and other partners to:
Listen, share insights and work together to deliver informed solutions.
Build trusting, respectful and responsive relationships.
Understand your goals and explore possibilities together.
Benefits
A reasonable and flexible underwriting approach.
An easy to read contract with competitive and equitable coverage, built with feedback from our broker and claim partners.
The ability to expand coverage without having to add multiple endorsements. Optional coverages such as cyber and boiler & machinery can be embedded seamlessly.
A responsive claims team.
A flat organization giving us the ability to enable quick submission turnaround and underwriting decisions.
Customer Profile
Low to moderate hazard classes such as:
Financial services.
Healthcare.
Higher education.
Hospitality.
Low to moderate hazard manufacturing.
Media and communications.
Offices, service risks and real estate.
Retail and shopping centers.
Recreation and entertainment.
Product Highlights
Eligibility
Policy limit: up to $150M.
Minimum TIV: $10M.
Minimum deductible: $10,000.
Minimum premium: $10,000.
Territory: United States — its territories and possessions, including Puerto Rico. Foreign locations cannot be included.
Risk quality: predominantly noncombustible construction with adequate protection.
Features
Coverage: Comprehensive All Risk form with minimal endorsements, clear definitions, affirmative cyber coverage and scheduled flood locations.
Admitted Paper: Arch Insurance Company, A+ Rated by Standard & Poor's.
Sublimits offered depend on the actual exposure. Sample limits include:

Earth Movement:

California: $2.5M.
Pacific NW: $10M.
New Madrid: $25M.
Other Areas: $50M.

Flood:

High Hazard: $1M.
Moderate Hazard: $5M.
Low Hazard: $10M.

Contingent business interruption: $2.5M worldwide.
Cyber: $250K optional coverage.

Boiler and machinery: Fully embedded, including jurisdictional inspections.
Terrorism: Certified acts and noncertified acts of terrorism available as an option.
Service Delivery
Our in-house claims professionals have extensive experience handling most types of losses and are dedicated to providing customized, responsive customer service to each insured.
Risk Control personnel, available to provide value added risk control services and support.
Distribution
Available through select retail brokers.
Submission Guidelines
Detailed statement of values with full COPE information.
BI worksheets.
Risk engineering for key locations.
A minimum of five year loss history.
Full specifications including preferred limits and deductibles.
The Arch Difference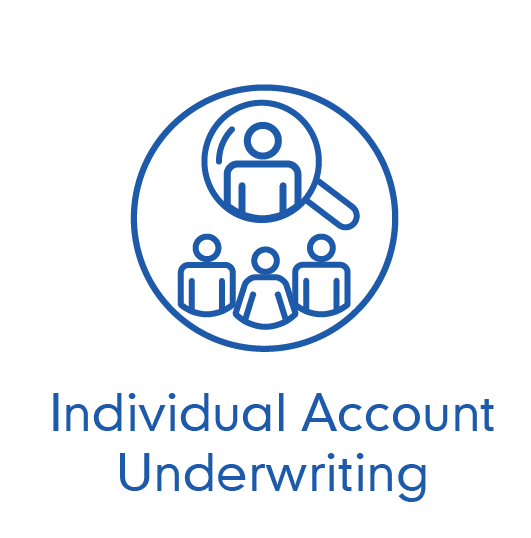 Speak with a Regional Expert
New England Contact
Craig Hugel
Vice President, Retail Property
Philadelphia/Mid-Atlantic Contact
Michael Koenig
Regional Vice President, Retail Property
Great Lakes Region Contact
Jason Rudy
Vice President, Retail Property
South Central/West Contact
Keith Thomas
Assistant Vice President, Retail Property
New York Metro Contact
Brian Roberts
Regional Vice President, Property & Real Estate & Hospitality Industry Practice Lead
Southeast Contact
Robert H. Balkcom, Jr.
Assistant Vice President, Retail Property
Central Contact
Tom McGrath
Assistant Vice President, Retail Property
Document Library
Explore Our Related Products
Retail Property
Shared & Layered
Excess & Surplus
Property
Private
Equity