Australia
We're a strong, reliable partner with a commitment to service.
About Arch Insurance Australia
At Arch Insurance Australia, we provide specialised insurance solutions across a wide range of industries and professions. With expertise across both corporate and commercial market segments, we offer a flexible approach to evolving complex insurance risks in the Financial Lines, Property, Casualty and Accident & Health product lines.
With a focus on our customers first, we are located in Sydney and Melbourne, with a culture that encourages empowered underwriters to develop innovative insurance solutions for our network of brokers, irrespective of size or industry. Our in-house dedicated claims team are qualified to ensure an efficient claims experience from notification through to resolution ensuring our broker and client needs are at the forefront of every decision.
Arch Insurance Australia is a division of Arch Capital Group Ltd. (Arch), a market-leading global insurer offering a wide range of property, casualty and specialty insurance for corporations, professional firms and financial institutions.
Our Brand Promise
At Arch Insurance, our approach to doing business is based on collaboration, responsiveness and commitment. We have a customer-focused mindset and a determination to find effective solutions.
Learn more about Our Promise
Call Us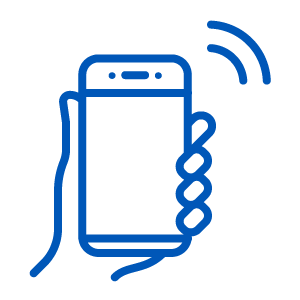 Arch CoverHub
ML + Express renewal is now on
CoverHub.
What We Offer
Accident and Health
Accident and Health insurance is a key offering of Arch Insurance Australia. With a local, experienced team and local claims handling, we can provide solutions with knowledge and real-time servicing and support in Business Travel, General Personal Accident and Sickness and Personal Accident Insurance.
Casualty
Our Public and Products Liability product, combined with our global expertise, allows us to provide our clients with innovative solutions from simple day-to-day risks to the most complex and hard-to-place liability programs. We have a broad appetite to write a wide range of industry segments with each risk being individually underwritten on its own merits.
Directors and Officers
In today's complex business environment, Directors and Officers of both public and privately traded companies face increasing personal liability exposure arising from the decisions they make on behalf on the company. Our local team is ready to assist with the expertise to provide creative and customised solutions.
Professional Indemnity
Professional Indemnity Insurance provides essential financial protection for a wide and growing number of professionals providing advice. The need for reliable and tailored Professional Indemnity Insurance continues to grow, and that is precisely where Arch can assist. Arch offers insurance coverage for traditional professionals such as accountants, architects, engineers and associations.
Property
Our Commercial Property team offers general property and business interruption coverage for Australian and Australian-based multinational risks. The team uses a disciplined but flexible approach that helps us build long-term relationships with both our brokers and insured customers, and we pride ourselves in being agile, reliable and local.
Our People
Meet executive and senior management at Arch Insurance Australia.
Awards & Recognitions
Arch Insurance Australia are delighted to have been recognised not only by the industry, but by our broker partners for a range of awards and accolades. We remain committed to delivering the service that our brokers have come to expect and deserve, as well as providing the support and investment in the exceptional talent that resides within our organisation.